Pecron S1500 Portable Power Station

Electronic devices have pervaded our lives in every aspect nowadays, by need or by choice, living or working away from home might mean time away from a power outlet, but with Pecron S1500 Portable Power Station, you'll always have easy access to power to keep your gadgets charged and functional when you're off the grid.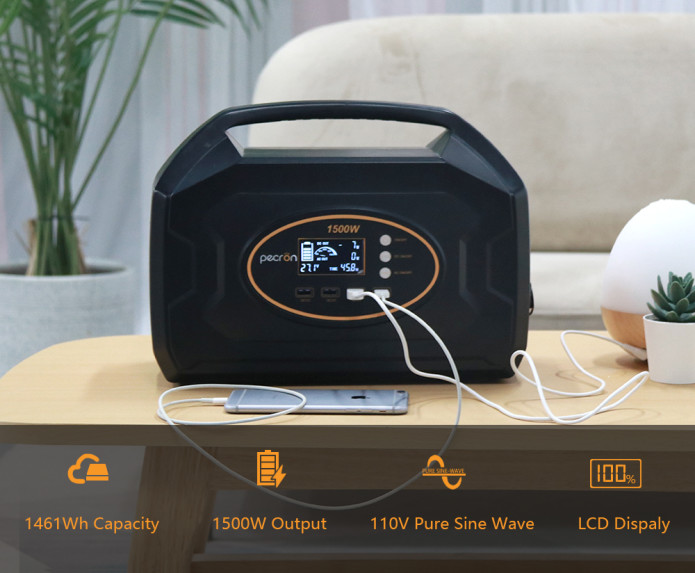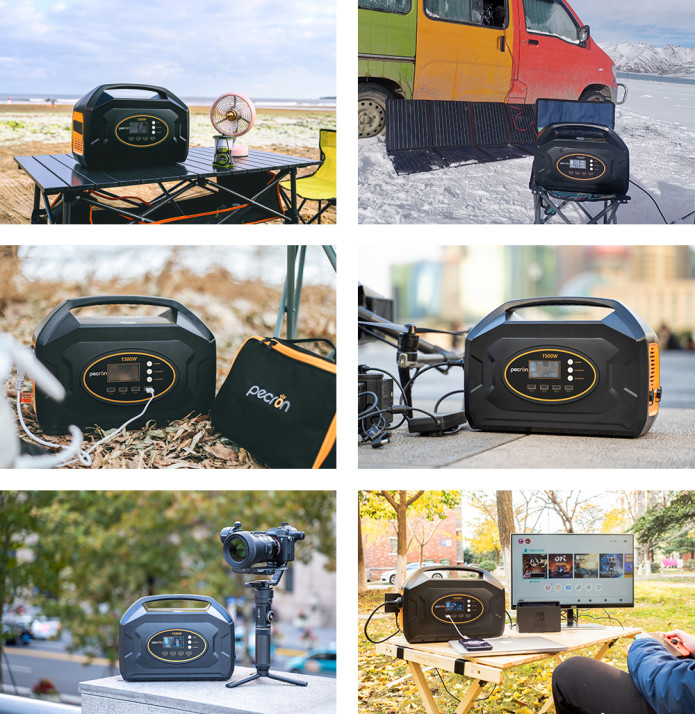 Small Yet Powerful
S1500 has made significant breakthroughs to stay powerful without compromising mobility and versatility. The high-density battery cells pack more energy into less space, and the multi-layer PCB design minimizes the overall size with no wasted space.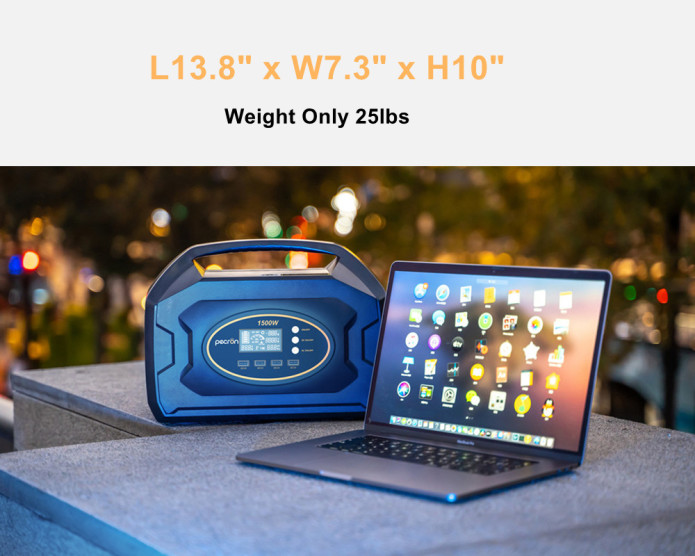 Super Fast Charging
The real-time charge controller (IC) inside S1500 regulates the overall flow of electricity to produce 441W of juice to quickly power up your S1500 without doing harm to the battery, which beat most of the well-known's in the industry.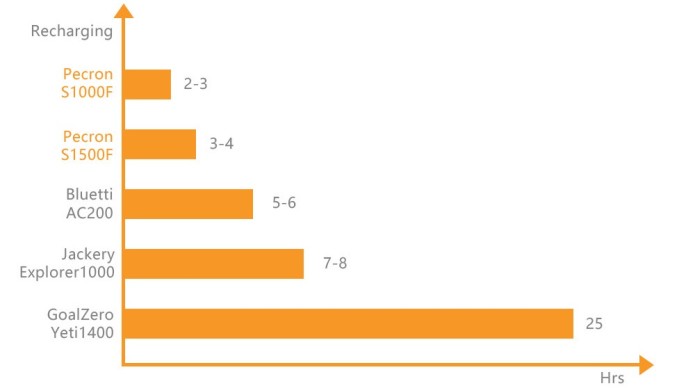 Environmental Friendly
S1500 is more environmentally friendly to use in addition to it being more efficient and powerful when compared to a traditional gas generator. 
You don't need to run your generator outside at least 20 feet away from your house
You won't get bothered by the obnoxious noise
No more pollution, it doesn't generate any emissions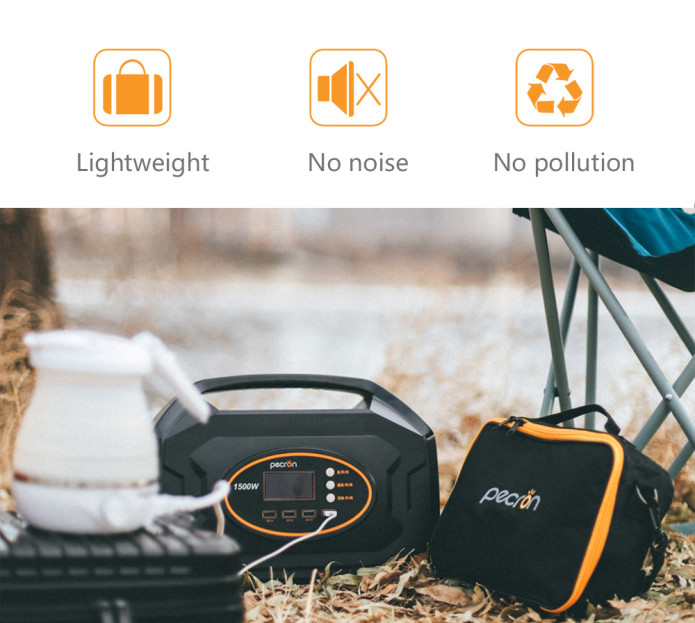 Safety & Stability Assured
Your safety is our top concern. Each process during manufacturing has gone through 1000+ inspections. We successfully increased not only the voltage delivery of the battery but also the ability to suppress dangerous conditions.


Great Portability
S1500 weights only 25lbs with an overall size of 13.8"(L)x 7.3"(W)x 10"(H), which is similar to the size of a lid opened MacBook 13"; A sturdy handle design further enhanced its portability that allows for provision of power to the place where it is most needed in a matter of a few minutes.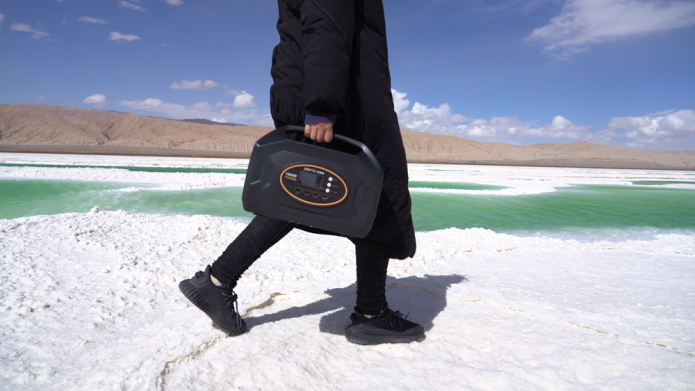 Intuitive LCD Display
LCD smart display shows real-time loading power,  battery level, temperature, charging status, remaining using hours, etc. which gives users a quick view about the working status of the power station and to make alteration accordingly.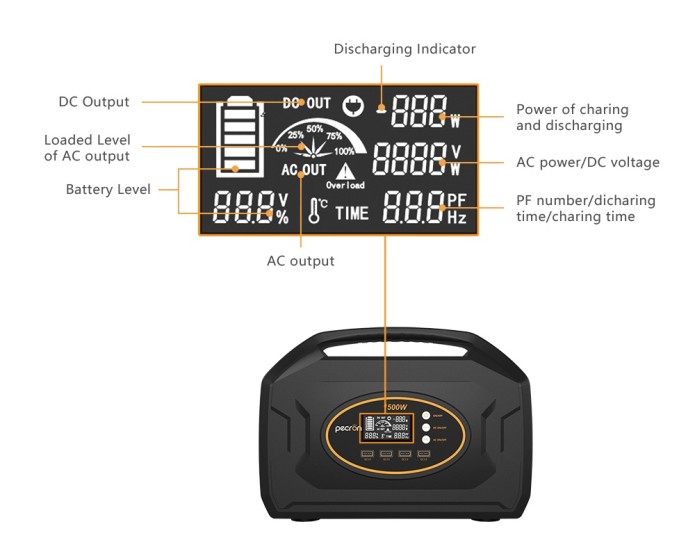 Multiple Output Ports
Though S1500 is small in size, it is equipped with eight different port options, including fast-charging 4xUSB 3.0 ports, regular 12V DC port, 3x110V AC ports.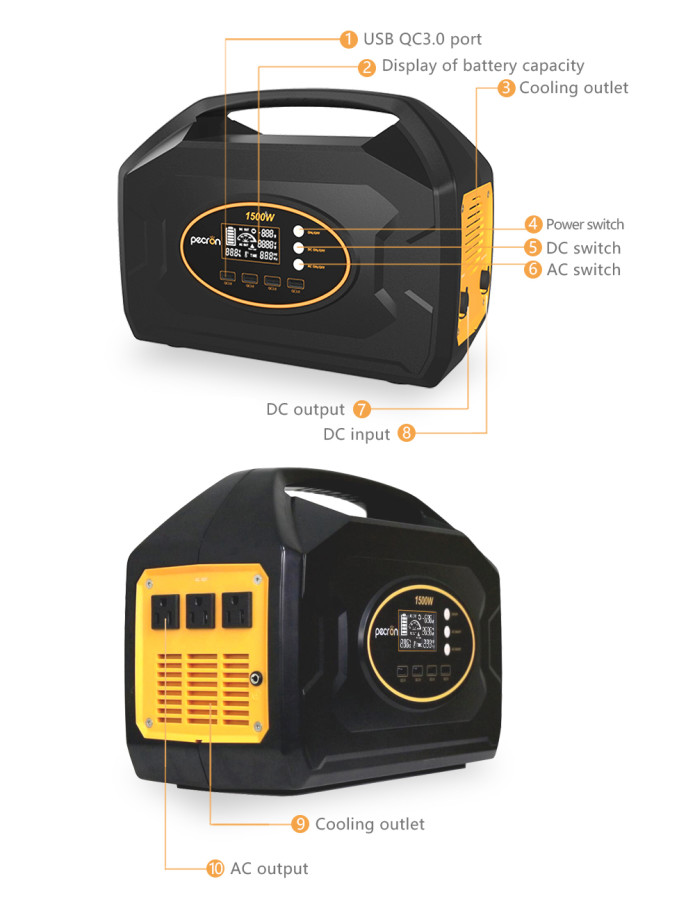 Three Charging Methods
Charging S1500 can be done in three ways: household outlet (grid power), solar panel, or 12V DC car outlet.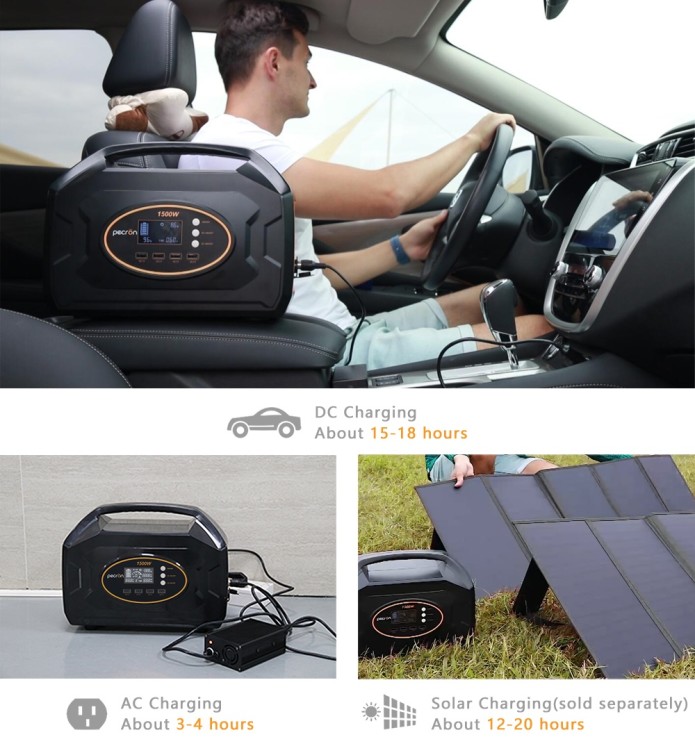 Quick Refill
Our advanced charging technology enables you to fully recharge your S1500 within 4 hours through a standard wall outlet so that you can keep your power station ready and at maximum effectiveness.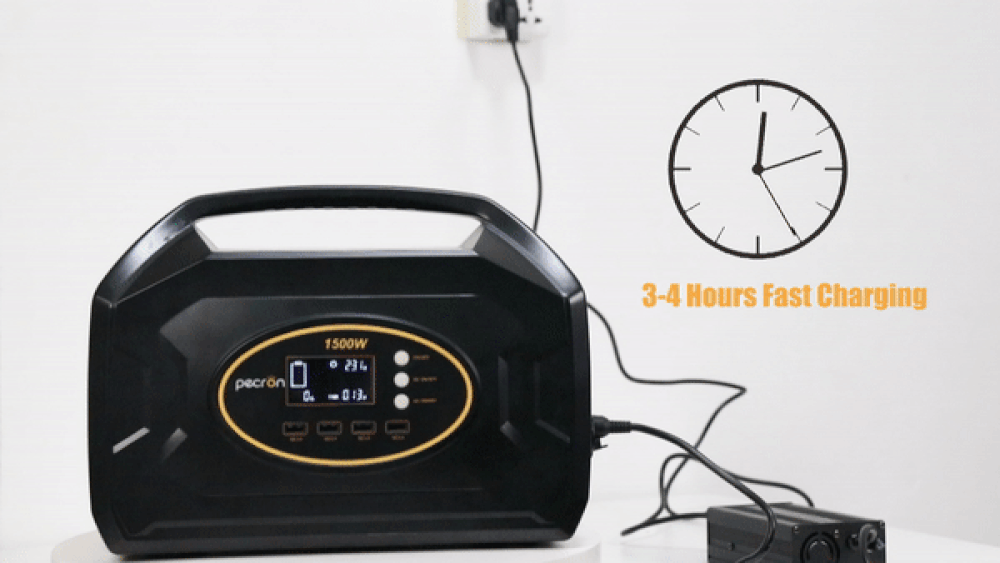 Universal Solar Panel - Aurora100
Power your off-grid experiences with the Aurora100 Solar Panel. Made with high-efficiency monocrystalline cells that convert the most power into clean energy — with conversion efficiency rates of 19.7%.
Aurora100 is also a great company for off-grid applications, such as RVs, trailers, boats, sheds, and cabins — providing you with quiet power production and grid independence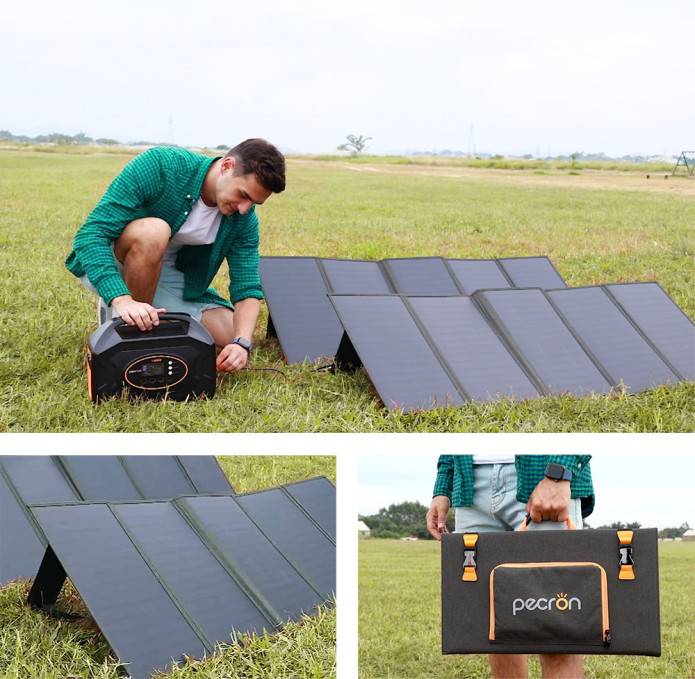 Automotive-Grade Battery
Most power stations boast being light and portable. But do they all that portable or carry enough capacity to get the job done have been a doubt.
Adopted three-dimensional spinel based lithium-ion battery made up of first-class EVE automotive-grade power cell guarantees S1500's great stability and longevity.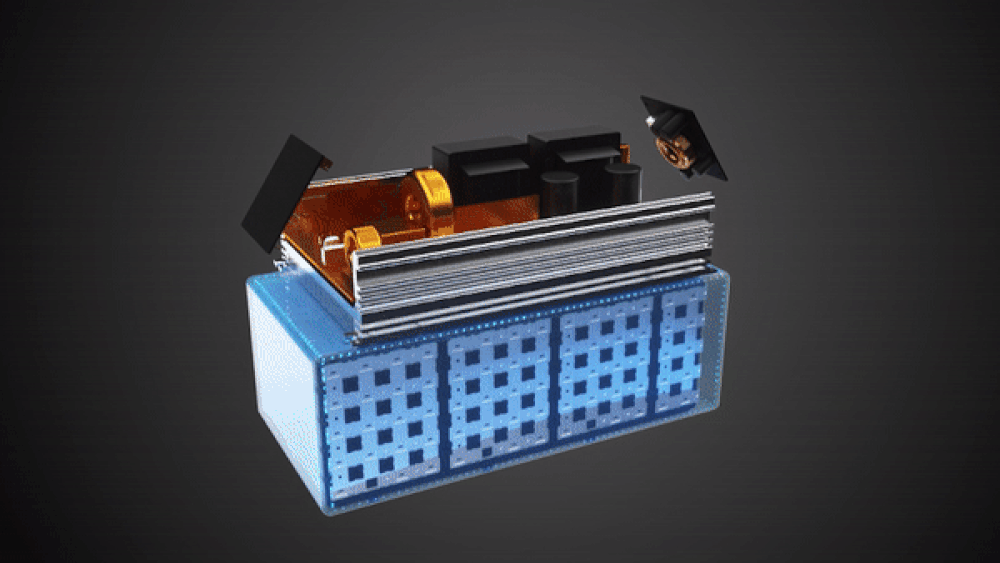 Advanced Battery Manage System
The built-in BMS actively ensures that all the cells that compose the battery are kept at the appropriate voltage to prevent localized under-charging or over-charging, and assure charging /discharging cutoff protection for your safety.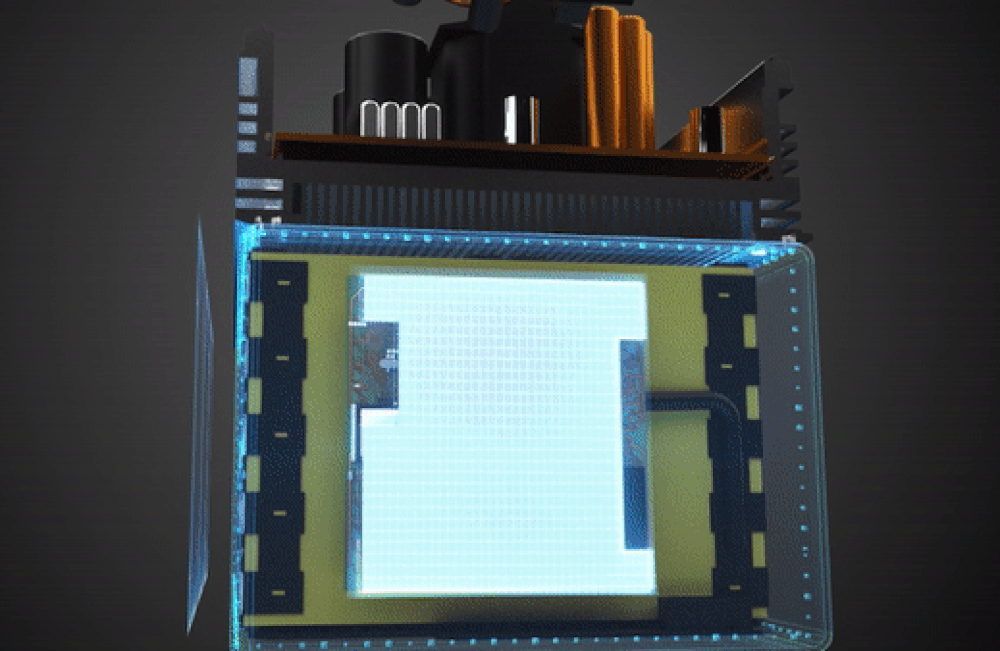 The entire process from monitoring, thermal control, protection to optimization guarantees the S1500 is capable of lasting for at least 2000+ charging cycles.
Make Reliability A Priority
To provide a Safe, Feasible and Clean electric energy source has been our team's ultimate goal. Each unit in production has undergone rigid inspection processes to assure safety and high performance.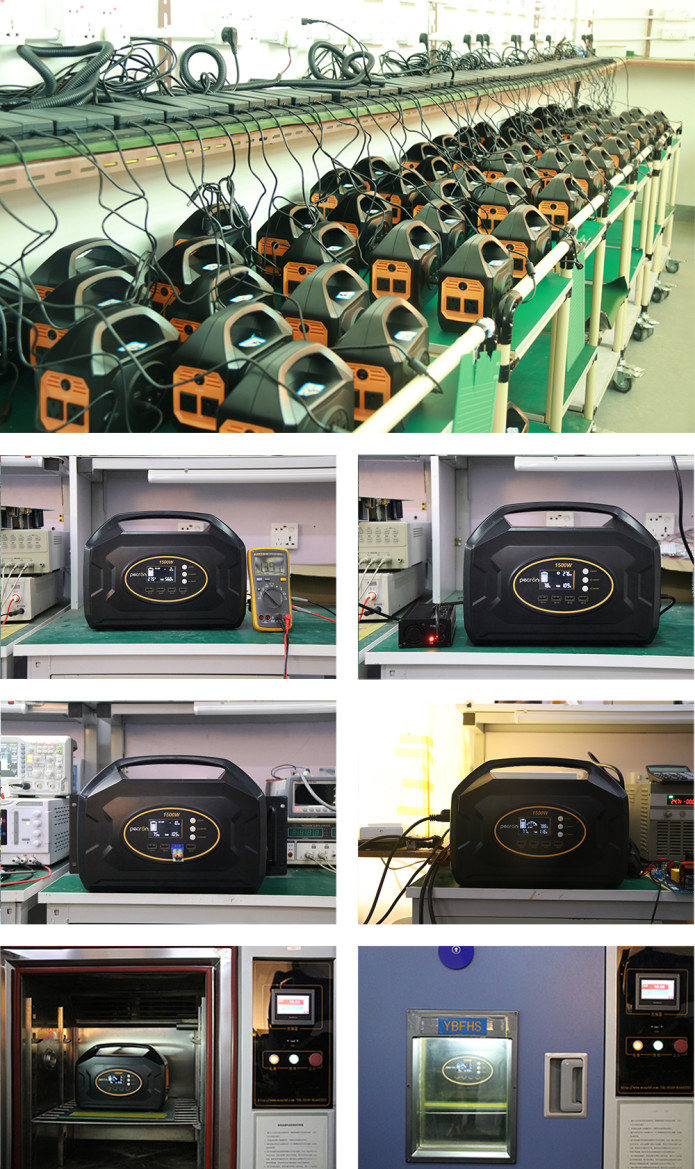 Portability, Runtime, Power Delivery, Power Quality, Ease of Use, and Noise are the key measures in our labs during the each process of production.  A dozen of international certificates and safety features including ISO, FCC, CE, UN38.3, MSDS, UL, ROHS ensure S1500's reliability and endurance.


Pecron warrants our product to be free of manufacturing defects. we will pay for repair or replacement of parts and labor for 12 months from the date you receive our product. We stand behind every item we made, 100%.

1500W Pure Sine Wave
With 1,461.6Wh lithium-ion battery pack at its core and a built-in pure sine wave inverter, S1500 is capable of providing 1,500 watts power to run a wide range of appliances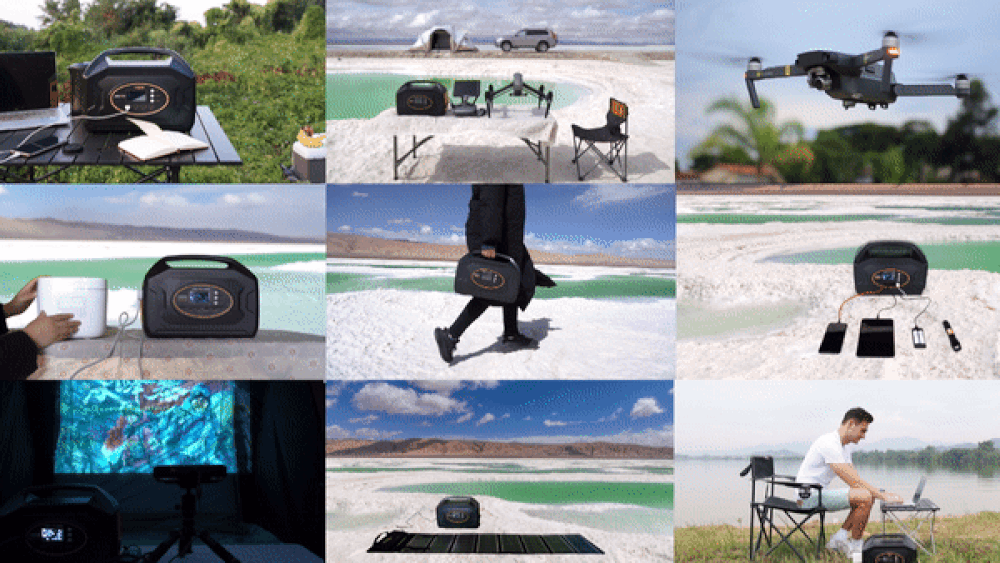 In-Use Benchmark
This leading backup power is quiet in operation and maintenance-free. Most important, it can give you enough power to run your essential home appliances including refrigerator, juicer, projector, electric saw, or even your Tesla.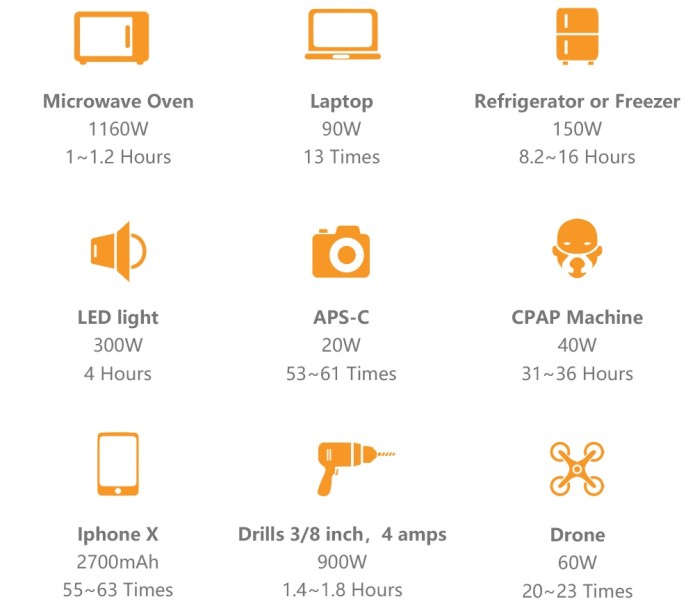 All-Around Power Source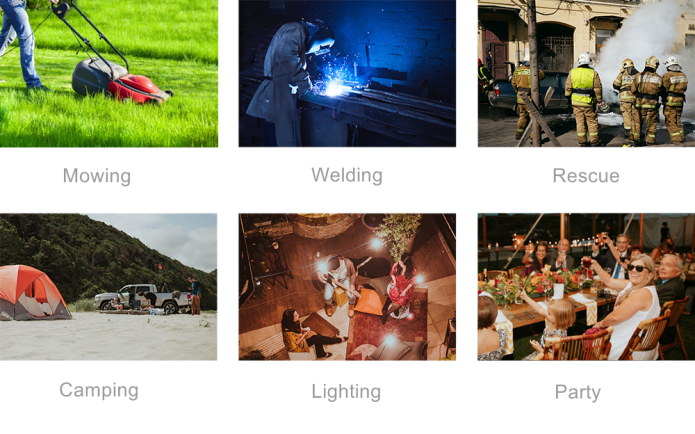 Power outages are all too common when the weather gets extreme, and a long-term power outage can be much worse than an inconvenience. When the power goes out unexpectedly, S1500 equips you with reliable power to keep your essential household appliances powered.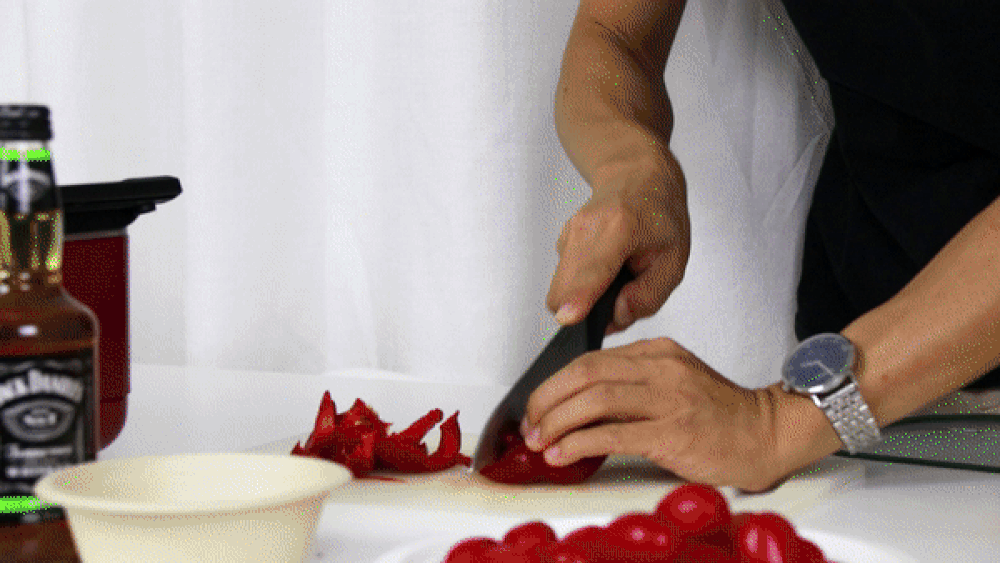 Up to 1500W power of output, S1500 enables you to operate many heavy-duty tools like electrical saw, drills and trimmer off the grid.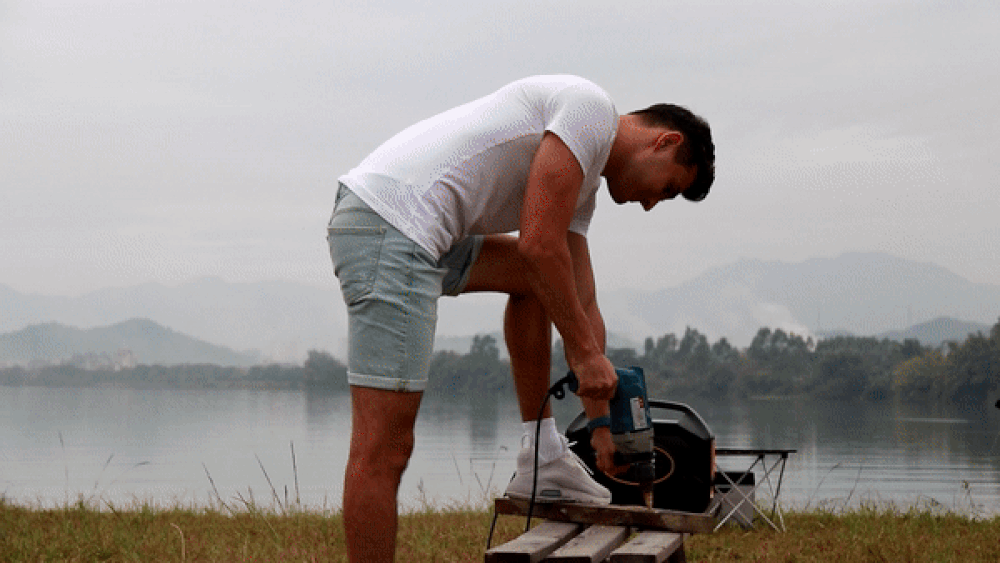 During your weekend camping trip, you'll be able to prop your feet up, keep your devices charged, and enjoy the great outdoors to the fullest.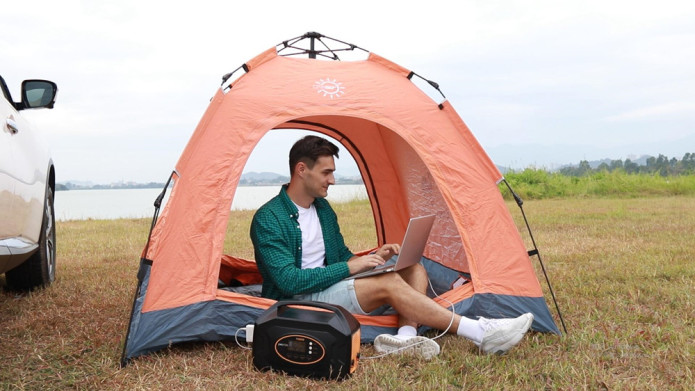 In the event of an emergency, S1500  is the perfect piece of equipment to keep your CPAP machine running all day long.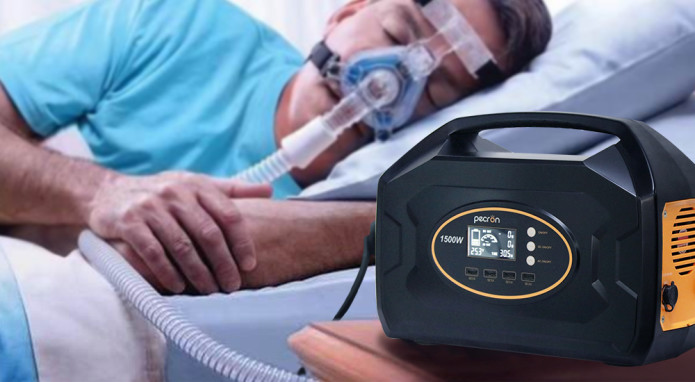 Competition Comparison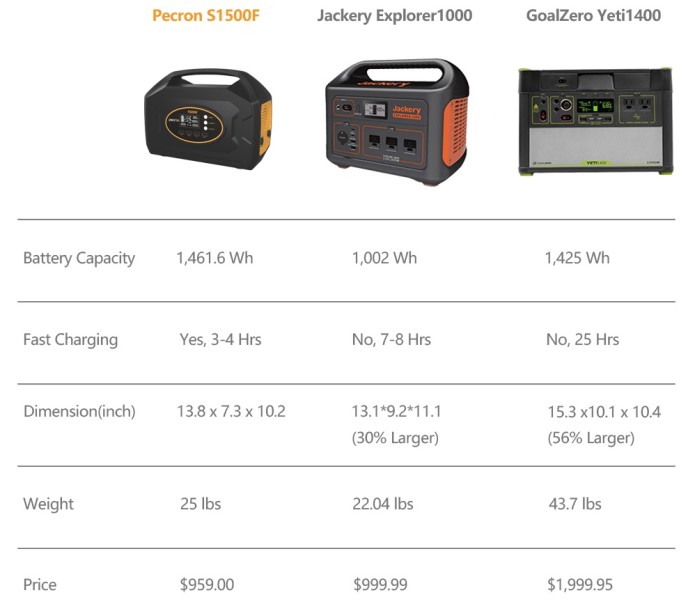 Specifications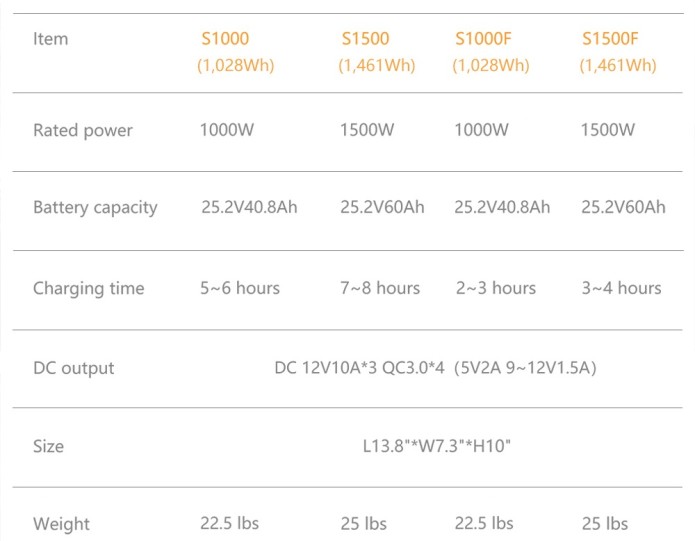 Packing List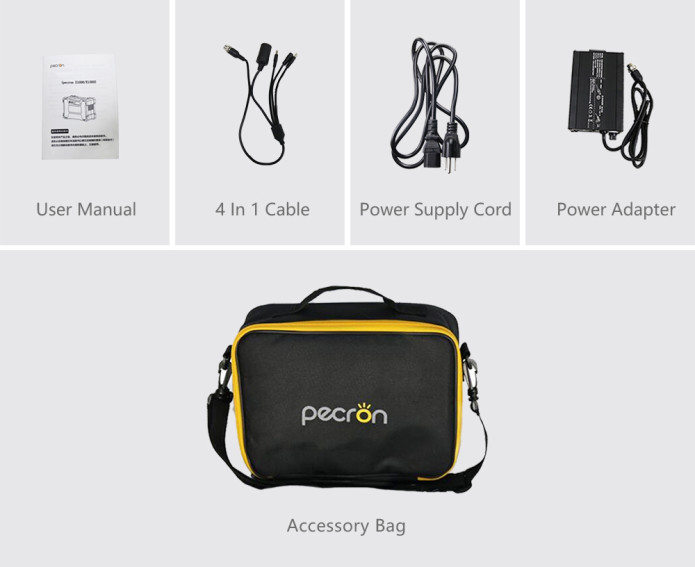 Worldwide Plug Supported
S1500 series support 4 types of domestic electrical outlet plugs in use, and we will customize voltage and frequency for different areas including North America, Europe, Oceania, and Singapore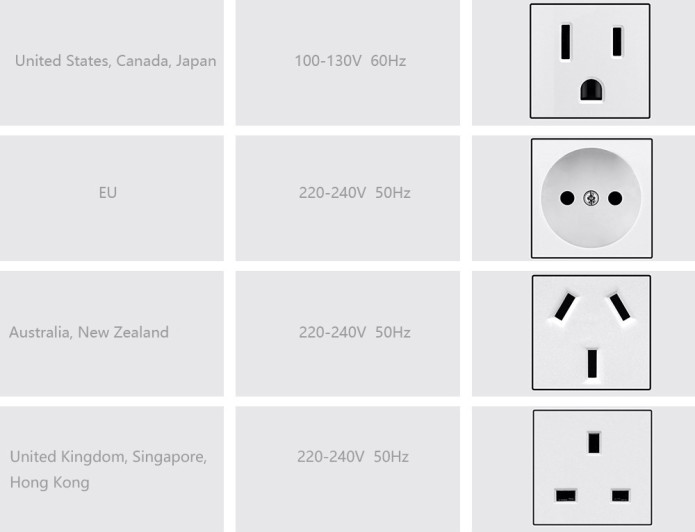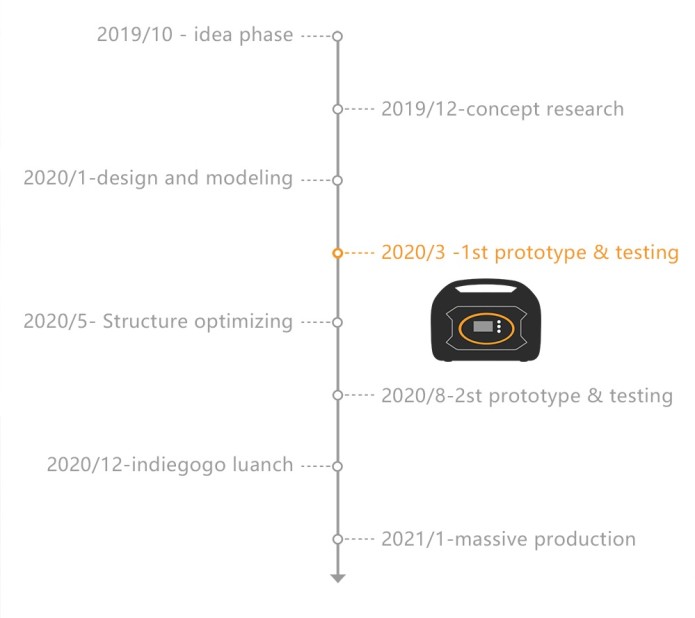 Since established in 2012, Pecron has been focused on developing high-quality, efficient and environment-friendly grid-independent power solutions for customers. Today, we have developed a range of outdoor power sources for a great variety of customers, including campers, explorers, naturalists, RV or boat owners, disaster relief workers and etc.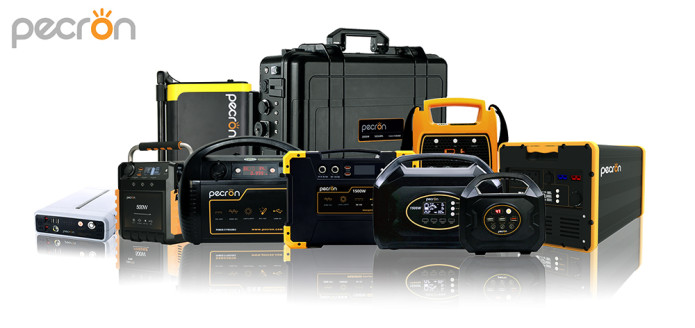 With nearly a decade of experience and expertise in the design and development of quality portable energy storage, Pecron has collaborated with many of the most recognizable global brands in the field. We are proud and honored to have been chosen to develop and introduce this new clean energy product, which is inspired by the artistry, passion, and belief of Pecron: renewable is the future!
people are currently looking at this product
Estimated delivery time 5-10 days
Guaranteed Safe Checkout