Pecron T3000 2963Wh(51.8V 57.2Ah) Portable Power Station 6000W
Features:
With the max 6000W wattage and super 2,963Wh capacity, the Pecron T3000 features 3 standard PURE SINE WAVE AC outlets, which provide extra capacity to power more AC appliances simultaneously. Note that the total rated wattage should be under 3000w (surge 6000w). 2*USB-C and 1*Quick Charge 3.0 port can charge all your small digital devices like tablets and phones effectively.
Power your outdoor recreation time from this instant solar generator. Designed for: (1) RV-ers: With no extra setup, powers your mini space heaters, cooling fans, mini-fridges, portable ovens and coffee makers, etc. (2) Outdoor parties: Power blenders, pellet smokers, small household ice shavers, and TVs to extend your grilling and game time. (3) Home backup power: Support emergency appliances such as refrigerators, CPAP/Bi-PAP, computers, radios, and phones to help keep your life as normal.
Professional MPPT technology provides faster solar recharge rates. The

 

Pecron

 T3000

 

can be quickly recharged within 8 hours by connecting two Pecron 100W solar panels together with an adapter cable(package included). If connecting only a single panel, the approximate recharging time is 17 hours. It is also possible to recharge from AC outlets and 12v vehicle accessory ports. Time for full recharging is approximately 7 hours from an AC outlet, or 14 hours from 12v car ports.
What you Can Get: 1* Pecron T3000 Portable Power Station, 1*AC Adapter, 1* Car Charger Cable, 1*Solar Parallel Adapter Cable, 1* user guide.
Specifications:
Charging Time:5-6H

Charging Type:AC Charging(DC58.8V10A)

AC Output: AC220V/50Hz or AC110V/60Hz(Pure sine wave)

Output Power:Rated Power 3000W;Peak Power 6000W

DC Output:DC12V10A  DC48V50A

Battery Capacity:2963Wh(51.8V57.2Ah)

Battery:Li-ion(70%@1000Cycle)

Product Dimension:L580×W460×H250mm

Net Weight:30Kg
Product Description
Compact, Lightweight, Large Capacity Power Station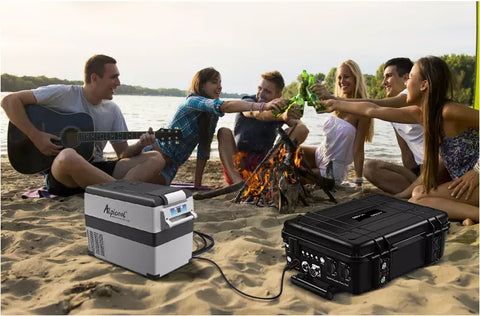 The pecron-T3000 Power Station delivers high-quality lithium power you can rely on, housed in an ultra-portable design made to take anywhere. 3000W output power with 2963Wh battery capacity, AC 110V 220V pure sine ware. DC12V10A, 40-58.8V 50A.

THREE WAYS TO CHARGE THE T3000
From the Car:
Plug into your vehicle's 12V outlet using the pecron 12V Car Charging Cable.
From the Grid:
Plug it into the wall. Fully recharges in 5-6 hours using 58.8V10A DC charger.
From the Sun:
Recharge from the sun by connecting a compatible solar panel.
Product Usage
Prepare for Emergency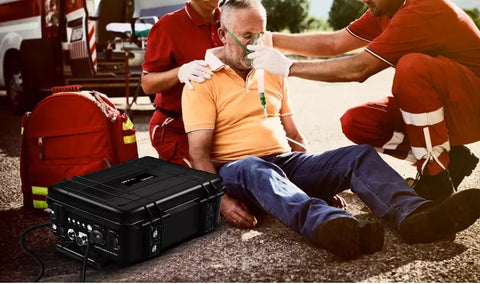 Stock up on the backup power, gear up for any unexpected emergencies, like hurricane seasons and power outage. Stay connected and safe during the hard time.
Power Camping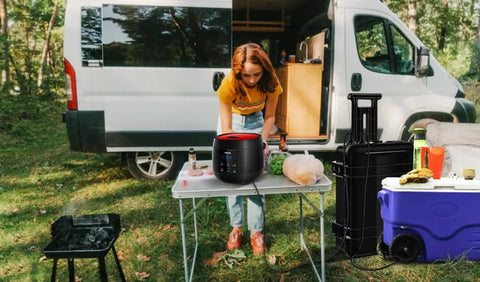 Whether you're seeking outdoor adventure, camping, weekend getaways, or good times at the cottage with family and friends, take a
pecron 3000W power station to power up your gear. Now you can power up the fun at lakeside recreation, marine life, backyard party or tailgating.
people are currently looking at this product
Estimated delivery time 5-10 days
Guaranteed Safe Checkout